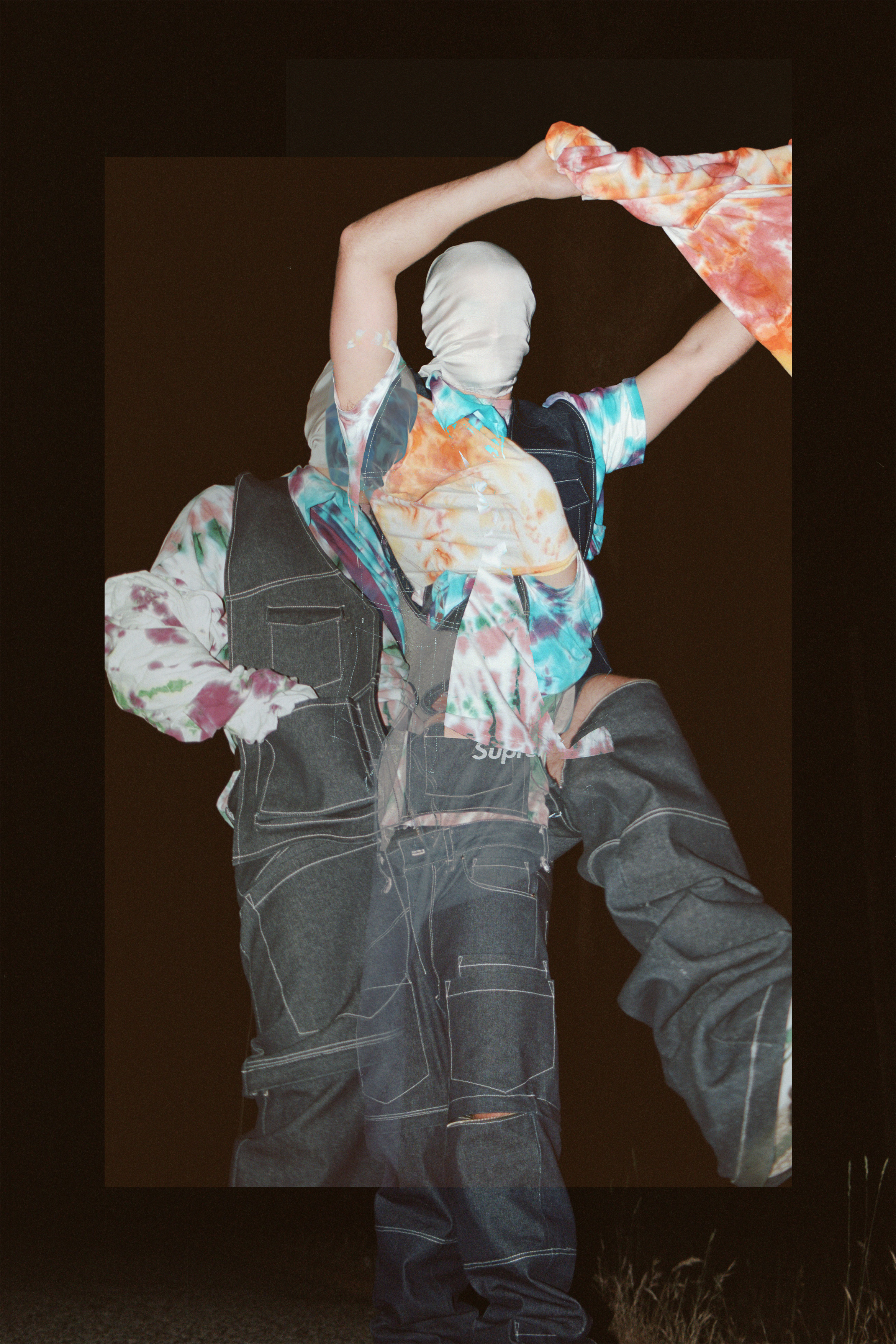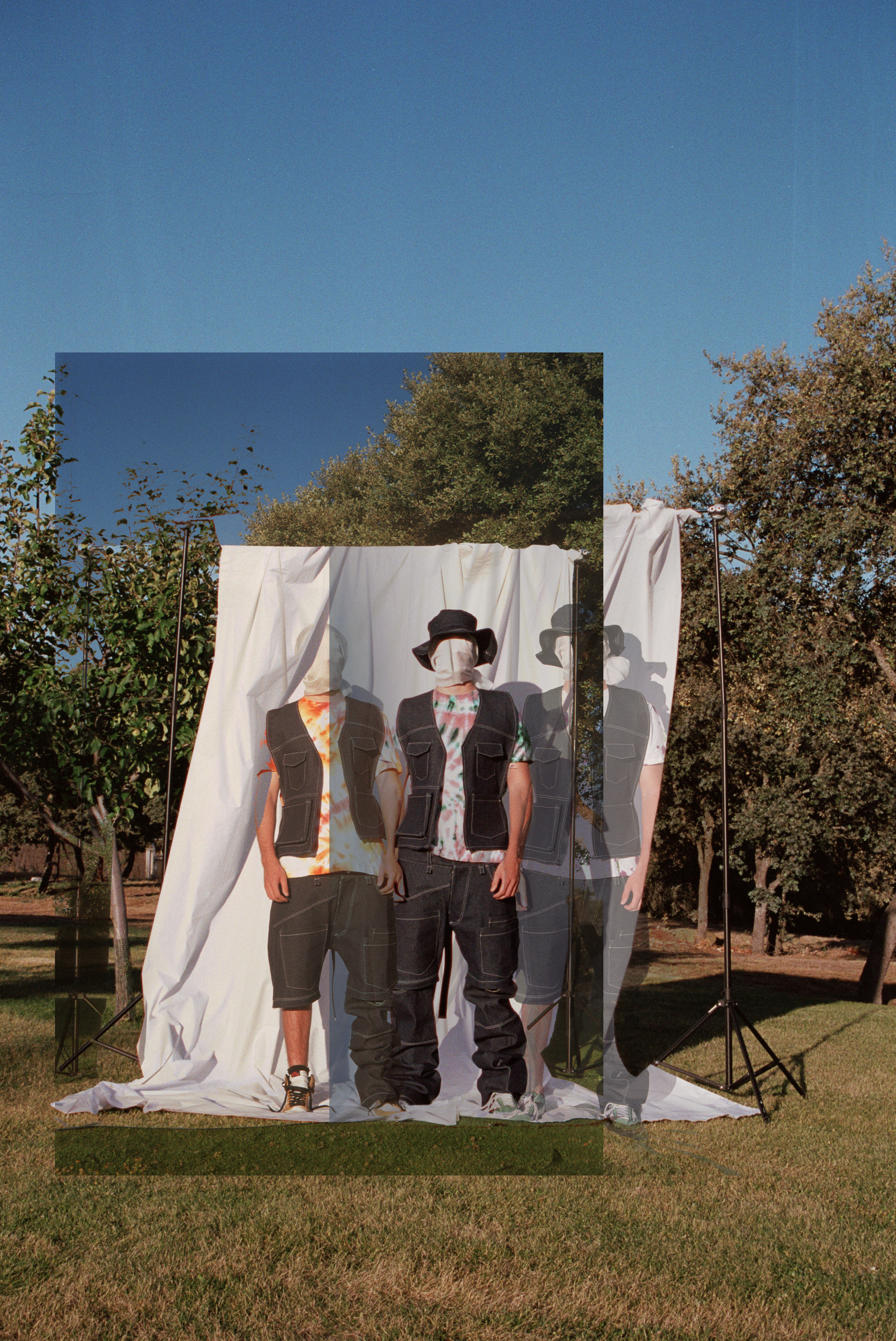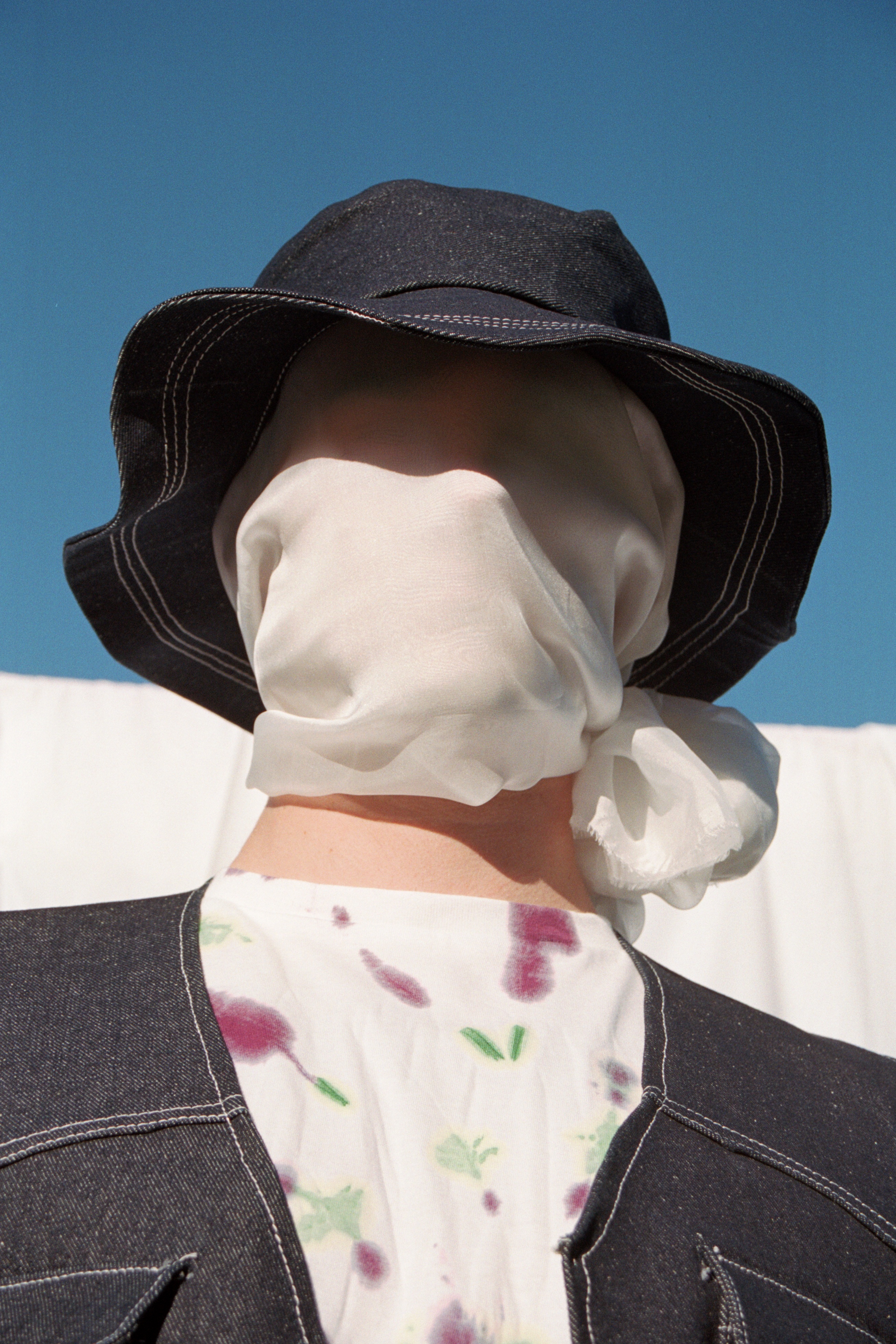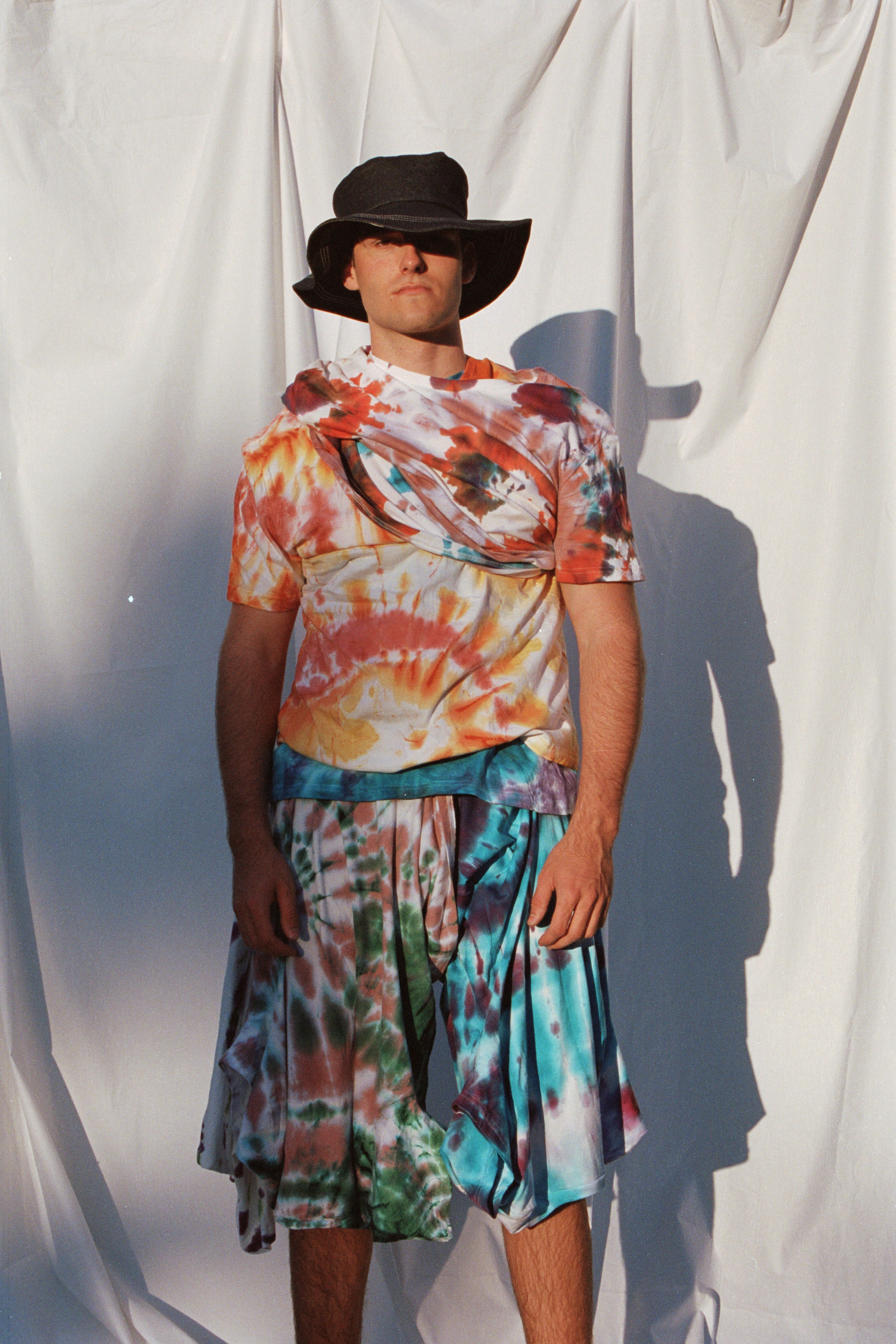 The project was created in the second year of career and consisted of creating a denim brand in which we had to collaborate with a partner. I partenered with Soolim Oh for the collection.


When brainstorming our liking preferences we concluded that street wear was the perfect union between European and Korean fashion.


The photographer for the session was Maria Sarriugarte, who used an analogical camera, and the model was Gustavo St.Clair.


The end results were 2 pieces of denim: a pair of pants that separated into 8 different ways and a vest with pockets. The other garments we made were tie-dye t-shirts that Soolim hand-made.